No Hiding Place for Spycops in Scotland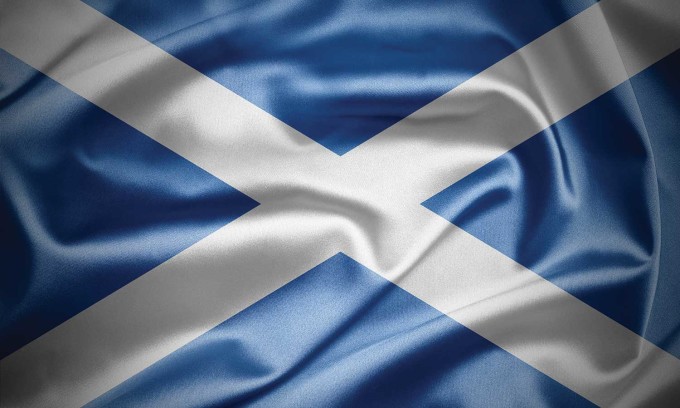 Guest blogger Harvey Duke with the view from Scotland:
——
Support is growing for a Public Inquiry into the activities of undercover police in Scotland. Victims of blacklists, fellow trade unionists, environmentalists, Amnesty International, and politicians across the spectrum believe there should be some kind of Inquiry.
The main demands from campaigners are for an expansion of the Pitchford Inquiry (which is currently limited to England and Wales); or, for the Scottish government to launch a parallel Inquiry. Even the Scottish Tories support the call!
So, if all that were required was broad verbal support from politicians and others, then an Inquiry would be underway. Yet, so far, there is nothing; and former Home Secretary, and now recently crowned Prime Minister, Theresa May is at the stodgy heart of the inaction.
Left wing Labour MSP Neil Findlay has led the charge within the Scottish Parliament to get the issue of undercover policing in Scotland recognised as a priority for public examination. He has organised two debates in Holyrood.
SATURATION SPYING IN SCOTLAND
At the first of these, in January this year, he made a clear case for action:
We know that at least 120 undercover officers have been deployed by the Special Demonstration Squad since its formation in 1968, but so far only 12 have been exposed, half of whom worked in Scotland. The most infamous of these is Mark Kennedy, who was deployed here 14 times in his seven-year career.

Police officers have been operating in our country under the identity of a dead child to victimise people whose only crime is to want a fairer, cleaner and more just society.

Potentially, there are decades of such activities waiting to be uncovered in Scotland. At the June debate in the Scottish Parliament, Neil Findlay also referred to another spy in Scotland: "We also know of the involvement during the 1984 miners' strike of Stella Whitehouse, now Dame Stella Remington, the former head of Mi5, who was regularly on the picket line at Polkemmet colliery, not 3 miles from my house, during that period.
Were spycops also on miners picket lines?
Former MSP Tommy Sheridan took up this same theme. His name is on the notorious Blacklist compiled by the Consulting Association, which is known to have used information from spycops. He told us:
The State has always been determined to infiltrate and spy on the labour and trade union movement, peace campaigns and socialist parties. If anyone doubts it, they should waken themselves up by reading the excellent book The Enemy Within.

It is therefore imperative that either the Pitchford Inquiry into undercover policing be extended to Scotland or a separate and independent enquiry involving labour movement figures be established. The Establishment protects its vast interests by constantly undermining and destabilising anyone or anybody which threatens it.
The majority of known spycops worked in Scotland. Mark Kennedy, 'Lynn Watson', 'Marco Jacobs', 'Jason Bishop' and Dave Evans – another suspected Special Demonstration Squad officer – were all at the G8 protests in Scotland in 2005.
Also, as the Undercover Research Group has explained:
Two SDS undercovers John Dines and Mark Jenner were in Scotland as part of their relationships with women being targeted. Kennedy is known to have conducted relationships with at least three women in Scotland, including long term partners. In all cases, this amounts to a breach of their human rights being as well as abuse of police power being committed on Scottish soil.
Addtionally, the recently exposed officer Carlo Neri also travelled to Scotland with his unwitting partner 'Andrea'.
One of the spycops' leaders, Bob Lambert, was rewarded with a teaching position in Scotland at the University of St Andrews – until he resigned after pressure from campaigners. Whilst a boss of spycops, Lambert authorised officers who travelled to Scotland as spies.
FACING STASIS
In December last year the Scottish Government, responding to demands raised by supporters of the Blacklist Support Group and others, asked then-Home Secretary Theresa May to expand Pitchford to include Scotland.
Now PM, May is still sitting on the issue seven months later. Yet, waiting for a response seemed to be the main focus of the Scottish Government at the latest debate in Holyrood, on 30th June.
Annabelle Ewing MSP, Scottish Minister for Community Safety and Legal Affairs, said:
we are focused at this point on having the (Pitchford) inquiry extended to activities of the Met in Scotland, if that is where the evidence leads.
This was exactly the type of response given by Annabelle Ewing's Ministerial predecessor, Paul Wheelhouse MSP, six months previously. There is no commitment yet to a Scottish Inquiry by the Scottish Government should the call for an expanded Pitchford fail.
In January, this led to some goading of the Scottish Government by then-Independent, now Green, MSP John Finnie, who said:
Uniquely on this issue, the Scottish Government seems keen to cede any involvement or control to the UK Government.
It would indeed be a huge lost opportunity to allow the new Tory Prime Minister to have the final say on which cases of injustice are investigated in Scotland.
Following the most recent Scottish debate, Neil Findlay told us:
The debate showed wide-ranging support for a stand alone Scottish inquiry in the event that Theresa May refuses to include Scotland in the remit of the Pitchford inquiry. We now have Labour, Green, Liberal and Tory MPs, MSPs and MEPs supporting this call.

SNP MPs offered support in a motion at Westminster yet not one of their MSPs spoke in my debate or supported my motion at Holyrood. We now need the Justice Secretary to step up to the plate and confirm that he will not allow Scots victims to be denied access to justice.
The current Scottish Government demand is for Pitchford to 'take account of any activity by Metropolitan Police units that took place in Scotland.' This could be a step forward – certainly as long as Scottish Police Officers who signed off on such ventures and forces which collaborated with these anti-democratic activities are not shielded or prevented from giving evidence.
The Undercover Research Group has identified four top Scottish police officers who also played key roles in managing spycops. They include:
Phil Gormley, now Scotland's Chief Constable (who) was in the Met from 2003 to 2007. From 2005, he was head of Special Branch and was on the committee who oversaw the NPOIU (National Public Order Intelligence Unit) and the Special Demonstration Squad.
These were the main political secret police units.
BUILDING THE PRESSURE
Nick McKerrell, a law lecturer in Glasgow, was active in an anti-poverty campaign during the G8 protests in 2005. He recently found that his name was on the Consulting Association's blacklist, purely because of these activities. We asked him for his views on attempts to gain a public inquiry into undercover policing in Scotland. He said:
Every day seems to throw up a new revelation on the undercover policing scandal. It is clear the Special Demonstration Squad operated way beyond their jurisdictional boundaries of England and Wales.

The setting up of the Pitchford Inquiry was a major concession by the British state but currently its remit is very limited. For us in Scotland it has been shown that people were monitored (and blacklisted) for at least 20 years.

Further actual undercover cops were actually on active duty in Scotland throughout the same period, for example in the G8 demos in Perthshire in 2005.

Pitchford needs to be expanded into Scotland – where the links between Scottish police forces and the undercover work can be fully explored. Neil Findlay MSP has been campaigning hard on this issue as have MPs in Westminster and nominally the Scottish Government also support this position. It needs to be pushed though and if not carried through we urgently need a Scottish Inquiry.
Some of the most horrific aspects of the spycops scandal involve the way in which undercover police deliberately targeted women, and developed intimate relationships to aid their cover story, only to later abandon the women activists, with devastating psychological effects.
We spoke to Sinead Daly about this. Sinead is a leading socialist in Scotland who is also an expert in supporting women victims of abuse. She told us:
As a socialist, trade unionist and women's rights activist in Scotland, I believe it's essential that the Pitchford Inquiry is extended to Scotland; or failing that the Scottish Government order a separate independent Inquiry.

I am particularly concerned at the sexual abuse of women by undercover police officers over many years. The trauma that these women must be feeling is unimaginable. The law is very clear about consent with regards to sexual activity. The Sexual Offences Act 1956 states that consent cannot be given if 'The complainant was deceived as to the identity of the person with whom (s)he had intercourse.'

It is undeniable that these women were sexually assaulted and abused. I truly hope that all of these women who have been sexually violated get the justice and support they deserve.

But we in Scotland also need to be assured that such actions will be investigated thoroughly to ensure accountability and that this never happens again!
In order to push forward demands for justice in Scotland, COPS is working with Scottish activists to organise a series of public events. Lois Austin from COPS (who was spied on by spycops whilst an activist in Youth against Racism in Europe), stressed how important it is to build the campaign in Scotland.
Undercover police who sought to undermine all kinds of campaigns did not care about national borders. They went wherever their targets went: across Europe, and very often in Scotland. Only by having a full Public Inquiry into what spycops did in Scotland, will we get to the truth.
It is hoped that the planned campaign events will give opportunities for people across Scotland to come together and hear about the experience of trade unionists, environmentalists and others who were spied upon by undercover police. We will also discuss the best way to make sure that a Public Inquiry is set up and looks at these issues as soon as possible.