Scotland Asks to Join Inquiry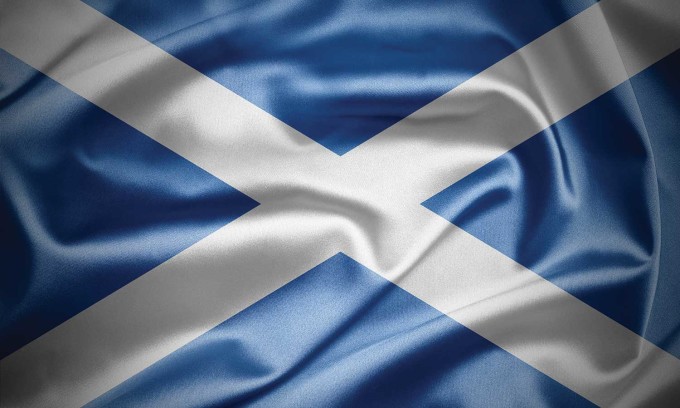 In a dramatic turn of events, the Scottish government has written to the Home Secretary asking for Scotland to be included in the public inquiry into undercover policing.
Just three weeks ago the Scottish government said it would be happy to wait and see what the Pitchford inquiry concluded – even though that's several years away and is not due to examine events in Scotland. This week they confirmed to campaigners that they have changed their minds.
The call comes just days after German MPs demanded their government get answers about UK undercover police in Germany.
As it stands, the Inquiry's terms of reference begin
Purpose: To inquire into and report on undercover police operations conducted by English and Welsh police forces in England and Wales since 1968
However, it is clear that activity elsewhere was a significant part of the work of Britain's political secret police. Eight of the 12 exposed officers worked abroad, covering 17 countries over a period of decades. As the Undercover Research Group have documented, Scotland was a common location for them, with six of the 12 known officers deployed there.
Neil Findlay MSP welcomed his government's appeal to the Home Secretary, saying
I hope the UK government agree to this request and open up the Pitchford inquiry to examine what went on in Scotland, but if they don't then there has to be a separate Scottish Inquiry.
Whilst being better than nothing, a separate inquiry would raise the possibility of conflict and competition between the two. There would not only be duplication of resources but raises the possibility of one uncovering information unknown to the other.
These Metropolitan Police officers moved freely between countries in their deployment, so excluding certain events from the inquiry on grounds of geography is arbitrary and prevents any chance of a proper overview.
Activist Jason Kirkpatrick told the Sunday Herald
I would sincerely be outraged if documented and admitted undercover policing scandals in Scotland are not allowed to be looked at in this investigation.

Why should I be asked to tell Lord Pitchford everything that happened to me in England, but be banned from telling him that I suspect undercover police were involved in sabotaging my legally protected journalistic work in Edinburgh?
Mark Kennedy, Lynn Watson and Marco Jacobs – all officers from the National Public Order Intelligence Unit (NPOIU) – were at the anti-G8 protests at Gleneagles in 2005. Kennedy had a major organisational role as transport co-ordinator.
Sarah Hampton, who had a year-long relationship with Kennedy at the time, told the Guardian
He was an amazing activist. He was a full-time activist. He was paid to be an activist. None of us were paid to be activists. He was very efficient. He had a fund to spend on us which came from the state.
The NPOIU officers were joined at the G8 protests by Jason Bishop and another suspected officer from the Special Demonstration Squad (SDS). A 2012 report by Her Majesty's Inspectorate of Constabulary (HMIC) admitted there were SDS and NPOIU officers were at the G8.
That same HMIC report says that Kennedy defied orders to travel abroad with an activist in 2009. It's thought this was Harry Halpin, with whom Kennedy travelled to a climate activist meeting in Copenhagen.
Halpin, a computer scientist at the Massachusetts Institute of Technology, say Kennedy spied on him when he was a student at Edinburgh University. In Copenhagen, he was badly beaten by police.
It was terrifying. I could hardly see or walk by the time they had finished with me. I was never given an explanation by the Danish police on why I was targeted, but I think it was because of information passed to them by Mark Kennedy.

It's intelligence which is still being used to target people for no clear reason. It's intelligence which should be removed.
Five women are known to have been in Scotland with undercover officers from both units who deceived them into intimate relationships – a practice the Metropolitan police has admitted was
abusive, deceitful, manipulative and wrong… these relationships were a violation of the women's human rights, an abuse of police power and caused significant trauma.
With this catalogue of abuses stemming from just a handful of the political secret police, it's clear that there needs to be disclosure about the actions of all officers from these units and which groups they targeted.
Abuse is equally abhorrent wherever it is committed. A personal violation is no better if done in Stirling or Copenhagen than in London.
The Home Secretary should extend the Inquiry's remit to Scotland – and to all actions of Britain's disgraced political secret police, wherever they took place.