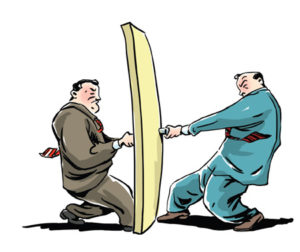 In the wake of the Home Office decision not to extend the Pitchford inquiry to Scotland, a group of core participants who were spied on there have issued this statement:
We are core participants at the undercover policing inquiry. We are extremely frustrated that Theresa May decided to exclude events in Scotland from the inquiry.
We have all been personally chosen as core participants because we were significantly targeted by officers in England and Wales. We were also all spied upon in Scotland. We cannot have faith in the ability of the inquiry to deliver an opportunity for truth and justice when it is prevented from fully establishing what happened to us.
The inquiry will focus on the disgraced units the Special Demonstration Squad and the National Public Order Intelligence Unit. The majority of known officers from these units were active in Scotland for several decades. To ignore that is to prevent the inquiry from dealing with a significant part of its remit. It sets the inquiry up to fail before it begins.
The decision is a flat denial of the Scottish government's request for inclusion, which was supported by every party in parliament. Scotland has only asked to have the same disclosure about abuses as is promised to people in England and Wales.
We request that the Scottish government work further to ensure Scotland is included in the inquiry. If this is not forthcoming, the Scottish government should set up its own independent inquiry, a proposal that already has cross-party support. We would be happy to participate in this and help reveal the truth that the Pitchford inquiry keeps hidden.
Alice Cutler
Alison (RAB)
Andrea
Chris Dutton
Claire Fauset
Donal O'Driscoll
Harry Halpin
Helen Steel
Indra Donfrancesco
Jason Kirkpatrick
John Jordan
Kate Wilson
Kim Bryan
Lisa (AKJ)
Martin Shaw
Megan Donfrancesco
Merrick Cork
Naomi (SUR)
Olaf Bayer
Oliver Rodker
Sarah Hampton (HJM)
Simon Lewis
VSP
Zoe Young