Parents who want to know if their dead child's identity was stolen by undercover police officers have been invited to ask the Pitchford inquiry into undercover policing.
Anyone whose child was born between 1938 and 1975 can do it, as long as they have somehow stumbled across the invitation (www.ucpi.org.uk  > Preliminary Issues > Deceased Children's Identities > scroll to the bottom of a list of 16 PDFs > click the last one) .
The issue came to light when activists exposed their comrade 'Rod Richardson' in 2013. The people who had unmasked Mark Kennedy had become suspicious of someone else they had known who now appeared to have been Kennedy's predecessor. They found that the real Rod Richardson had died as a baby.
How common was dead child identity theft?
In the same week as 'Richardson' was exposed, Pat Gallan – Deputy Assistant Commissioner of the Met and, at that point, head of its spycops investigation Operation Herne – gave evidence to the Home Affairs Select Committee. She said that they had only found one case of dead child identity theft and the combined efforts of Herne's 31 staff had failed to find any more in the subsequent five months until activists exposed 'Richardson'.
The select committee insisted on the truth about the issue and demanded all parents be told and given an apology by the end of 2013. We're still waiting.
Later in 2013 Herne reported that, contrary to Gallan's claim of it being isolated and unauthorised, identity theft of dead children was commonplace, and mandatory in the Special Demonstration Squad (SDS), with instructions laid out in the SDS Tradecraft Manual.
The practice began soon after the formation of the SDS in 1968 and continued until the mid-1990s. Herne reported that, of 106 fake identities used by SDS officers, 42 were of dead children, 45 were fictitious and 19 were unknown.
Known as 'the Jackal run', after its use in Frederick Forsyth's 1971 novel The Day of the Jackal, new recruits would trawl the death registers looking for a child with their first name and a similar date of birth. There is some indication that other state agencies such as Customs, also used the practice.
It has been criticised as being ghoulish, but it's more than that. As Anthony Barker – whose brother John died of leukaemia aged 8 and had his identity stolen by SDS officer John Dines – pointed out, it puts bereaved families at risk. After Dines ended his deployment and disappeared, his worried and bereft activist partner Helen Steel traced John Barker and went to the house listed on the birth certificate.
'Now, imagine that policeman had infiltrated a violent gang or made friends with a volatile person, then disappeared, just like this man did. Someone wanting revenge would have tracked us down to our front door – but they wouldn't have wanted a cup of tea and a chat, like this woman says she did.'
Why did spycops steal children's identities?
Time and again we were told that it was done to give officers a credible back story. Operation Herne said
'As outlined in the SDS Trade Craft Manual, the practice of using a genuine deceased identity was developed to create a plausible covert identity that was capable of frustrating enquiries by activists'
It later reiterates
'the subject chosen had to have an 'existence' to show up in case of basic research by suspicious activists'
Met police chief Bernard Hogan-Howe said
'At the time this method of creating identities was in use, officers felt this was the safest option'
But, as one of the activists who exposed 'Rod Richardson' explained, it actually posed a significant risk.
'How many times have you looked up a friend's birth certificate because you thought they were actually someone else? It is the rare act of someone with a deep distrust. A real birth certificate wouldn't allay the reasons for that suspicion. More than that, if an activist is suspicious enough to look for a birth certificate, they can find a death certificate too.

'There are many reasons why someone might not have a British birth certificate. They may have been born abroad, they may have been adopted. There is, however, no reason for someone who comes round to your house to have a death certificate… Having found Rod Richardson's birth certificate, the next thing I did was search for and find his death certificate and I immediately knew my friend had in fact been a fraud.'
In truth, the spycops stole these identities for the same reason most other thieves do it. Before passports were commonplace, a birth certificate was the primary proof of identity. Using a real one enabled them to open bank accounts, get tenancies and various other bits of officialdom that construct an ordinary functional life.
More brass monkeys at the Met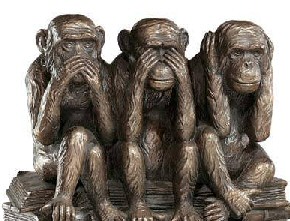 The Met responded to the revelations with their typical secrecy and cavalier attitude to the damage they have done to citizens they're supposed to serve.
A number of bereaved families contacted police to ask if their child's identity had been used. The Met refused to answer. A Freedom of Information request was made asking for the ages of the dead children, not even the exact dates or their sexes. At least with that barest detail, many worried families would be able to rule out their children if there wasn't a match. The Met refused to do even that.
In August 2014 the Information Commissioners Office declared that the police must release the list of ages. Five months later, the Met admitted they had stolen the identity of dead children of every age between 0 and 17 except for 2, 3 and 15.
Bernard Hogan-Howe personally issued an apology of sorts. It was addressed to nobody in particular, refused to give any names or contact any affected families, and basically said he was sorry he got caught.
'It was never intended or foreseen that any of the identities used would become public'
Years after the exposure of 'Rod Richardson' and John Dines, the Met still 'neither confirm nor deny' that either was an officer. The real Rod Richardson's mother, Barbara Shaw, made a complaint to the police. It was referred to the Independent Police Complaints Commission in February 2013 and they handed it back to the police but said it would be a 'supervised investigation'. It was then downgraded to a straightforward unsupervised police self-investigation known as Operation Riverwood.
When it was completed the police announced that no action would be taken against any officer. They are still refusing to publish the investigation's report.
Barbara Shaw's lawyer Jules Carey said
'The families of the dead children whose identities have been stolen by the undercover officers deserve better than this. They deserve an explanation, a personal apology and, if appropriate, a warning of the potential risk they face, in the exceptional circumstances, that their dead child's identity was used to infiltrate serious criminal organisations.

'The harvesting of dead children's identities was only one manifestation of the rot at the heart of these undercover units which had officers lie on oath, conduct smear campaigns and use sexual relationships as an evidence-gathering tool.'

What happens next?
Last week's announcement from the Pitchford Inquiry says it may publish names used by spycops. However, it actively warns that it, too, may join in with the Met's cover-up practice of Neither Confirm Nor Deny.
'the Inquiry may be unable to give a 'yes' or 'no' answer to your question, even after the Inquiry has concluded its work and knows the answer. The reason for this is that in order to protect the rights of other individuals or in the public interest the Chairman of the Inquiry may have to make a restriction order under section 19 of the Inquiries Act 2005 that prevents the Inquiry from releasing information in its possession.'
Bear in mind that this is not disclosing the identity of an officer, just the identity of someone else that they stole and stopped using years ago. But still, they say that your right to know what was done to your family without consent can be trumped by a desire to stop people knowing something that isn't even about the police officer.
The Inquiry says that it will, later, attempt to contact all families whose children's identities were stolen. This is a significant step forward and raises the real prospect of names being published.
If the Inquiry decides not to publish, will it also gag the families? Has it considered how secrecy may compound the damage to a family? As we've learned from countless justice campaigns, public acknowledgement of state wrongdoing is vital for victims to be able to come to terms with what was done to them.
The Inquiry also says that any families applying will be initially contacted by the police. Once again, we see the police as being placed as trustworthy independent arbiters. The police are the subject of the Inquiry because we proved they ran a sustained, systemic, strategic campaign of counter-democratic subterfuge and brazen abuse of citizens.
The Inquiry's increasing tendency to side with police perspective and norms is deeply alarming for anyone hoping for truth and justice. We know from other cases of police wrongdoing that 'liaison officers' were not friendly faces but actually evidence gatherers used to undermine attempts to find justice. We know that police lied to the family of Ian Tomlinson, telling them a protester may have been their father's attacker, and warned against contact between the family and journalists seeking the truth.
The Inquiry must recognise that what limited light falls on this murky abuse has been shed by the hard work of victims. The Inquiry should seek to emulate and expand on this approach rather than copying the acts of the perpetrators.
The police have attempted to frustrate justice and cannot be trusted. Although the police have all the files and the answers, they choose to withhold them. Their refusal to tell their victims what was done is an arrogant intensification of torment. They are acting as an enemy of justice.