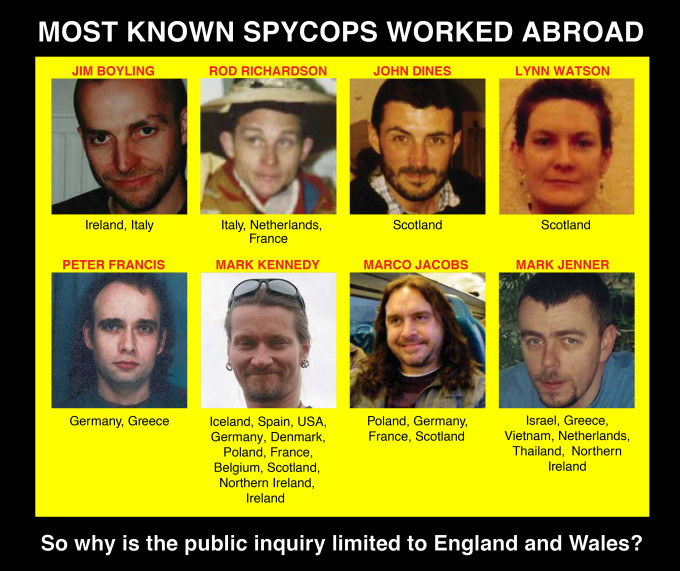 Political activists targeted by undercover officers from disgraced secret units come to Belfast to tell their shocking story.
In 2010 British undercover officer Mark Kennedy was outed by the activists that he had targeted for seven years. Since then, 21 more "spycops" have been exposed.
Theresa May commissioned a full-scale public inquiry, which has been running since 2015, but only covers England and Wales. Kennedy and a number of other spycops are known to have been active in across Ireland, both in the Republic and the North.

The activists will be in the Belfast High Court in November for a Judicial Review challenging the decision to exclude Northern Ireland.
They want justice, and at this event the activist bringing the case and his lawyer will explain what has happened, as well as what they hope to achieve.
Jason Kirkpatrick – a former Vice-Mayor of Arcata, California, and "core participant" in the Undercover Policing Inquiry – is the named activist formally bringing the case.
He described the lack of judicial oversight and the political nature of these undercover operations.
'When the state wants to tap someone's phone, usually a judge's permission is needed. But police agencies across Europe have found a trick to avoid all oversight and accountability by requesting the use of foreign undercover police to cross borders to act as political police. It has been admitted that UK secret police have been violating human rights across Europe, and the truth we have recently exposed is just the tip of the iceberg.'
Speakers:
– Jason Kirkpatrick (via Skype); activist targeted by undercover operatives in Northern Ireland.
– Darragh Macken, KRW Law, Belfast; Solicitor representing victims of state surveillance